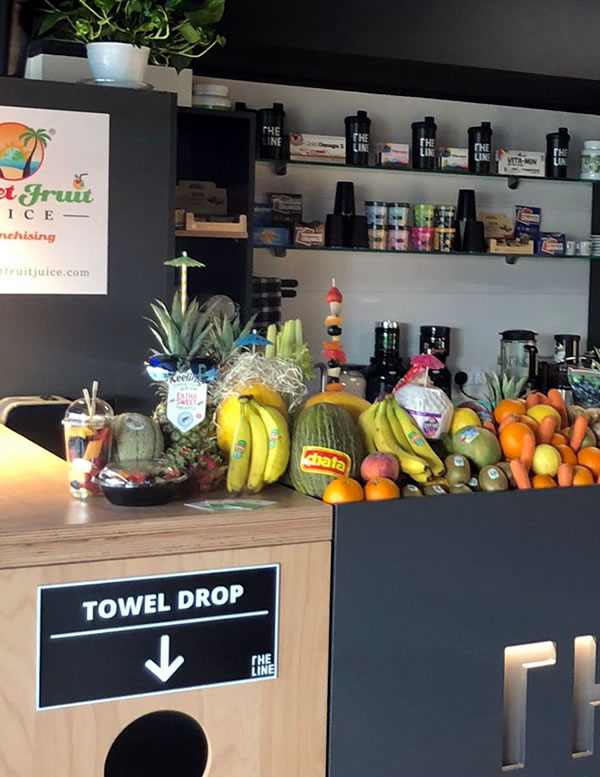 Juice Bar
Street Fruit Juice launches "Juice Bar", a new initiative for the preparation of completely natural fruit&vegetables juices, ice creams, milkshakes, salads and much more!
Healthy, vegan and gluten-free products that will make Juice Bar a real future trend in a world that loves healthy and conscious eating!
Becoming a Street Fruit Juice's affiliate opening a Juice Bar means: benefit from the visibility of our marketing campaign; getting advantageous prices on primary products and equipment; enjoy our support at all times for the choice of location, fittings and furnishings; coaching and monitoring sessions.
Small spaces are required to open a Juice Bar (20, 30, 40 MQ), investing in easily depreciating expenses (a profit of 50% has been calculated).
If you already own a bar, pub, sports or touristic centers, etc., you could just create a little corner, offering your customers a new and original product with minimum investment.
Franchising Details
Street Fruit Juice's franchising contracts don't include Royalty commissions! Percentage on revenue, marketing or copyright is NOT required!
We only ask for an entry bonus and a monthly symbolic price.
We want to create strong and long-lasting relationships with our affiliates because the hard time the whole world is living proves that "unity is strength", and sharing a project is the secret of success!
Choose Street Fruit Juice, help us to make the world a healthier place.