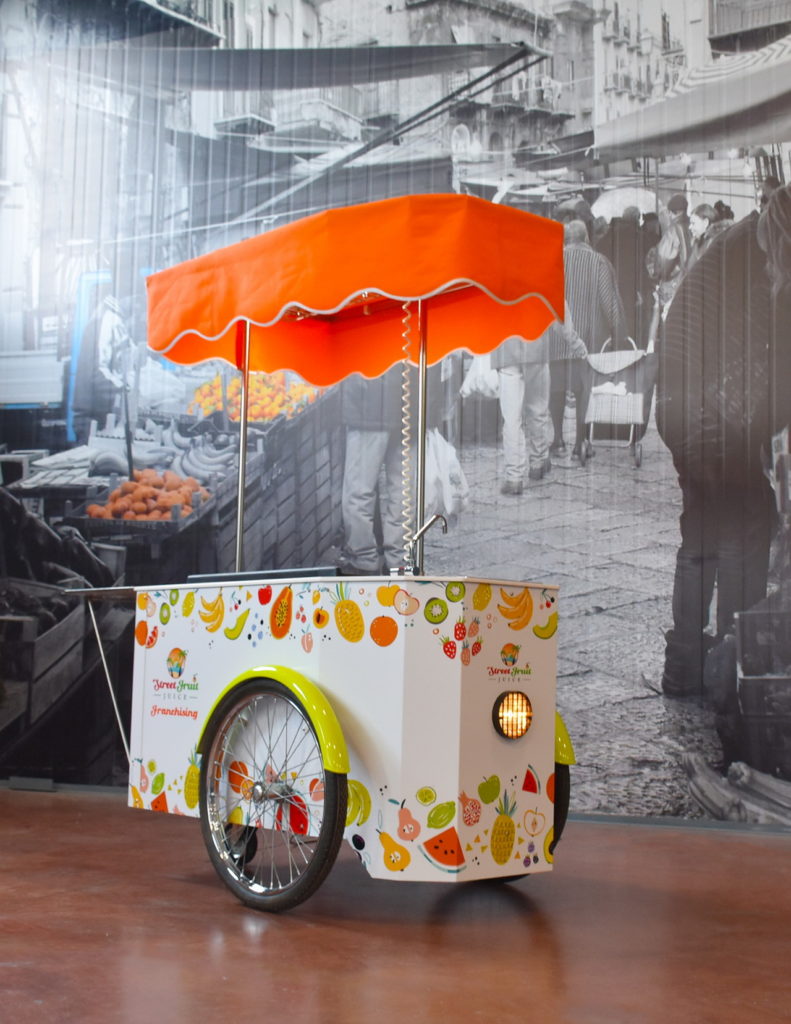 Juicy Cart
Do you own a pub, a bar or a snack bar?
Do you manage a sports center or a cafeteria?
Do you sponsor your business by attending trade fairs and events?
Make the difference and give an edge to your enterprise with street fruit juice's vehicles! 
Stylish, refined and with a vintage twist: they're the innovative proposal you need to offer your customers super fresh and completely natural juices!
Join us! become our affiliate on favorable terms and with the chance to attend a completely free training and probationary period, to test the validity of our product.
Don't hesitate to contact us to find out more!
Setup Details
Metallic structure with the tent to protect the working area
Acrylic worktop with an empty compartment
Spoked wheels with an oversized hub, brake wheel and directional handle
External jack for connection and led lights
Additional lateral worktop
Sink